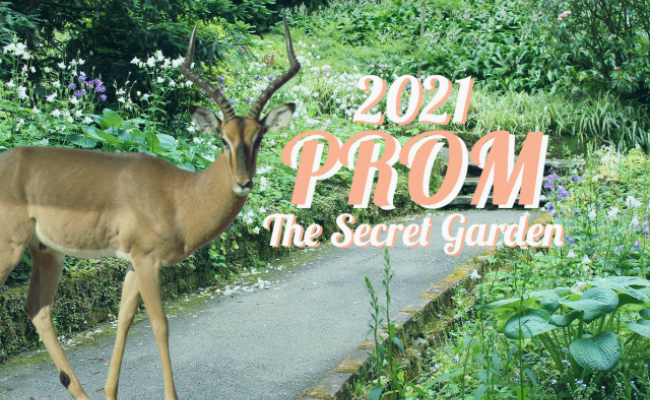 Prom 2021 The Secret Garden
Saturday, May 1, 2021, 7:00-10:00pm at Poudre High School
Each senior will be guaranteed a ticket (for free!!) but you need to register during lunches in the flag hallway.
Seniors can bring one guest (11th, 10th, or 9th grade PHS student).
Only PHS students will be allowed to attend.
Due to COVID-19 restrictions and safety, Prom will take place in multiple locations around PHS. Students will be given colored wristbands and will remain with their colored pod throughout the evening.