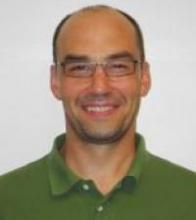 About Me
Educational Background:
I earned my bachelor's degree from Colorado State University in 1995 and my master's degree in educational leadership in 2005.
Biographical Sketch:
I have spent my career as an educator at Poudre High School, beginning in 1995. I have coached both boys' and girls' basketball here and thoroughly enjoy teaching. My hobbies and passions include spending time with my wife and three children, reading, exercising, and travelling.
Courses Taught:
A.P. Psychology and I.B. Psychology, Psychology I and Psychology II, Pre-DP 10th Grade World History and World Geography