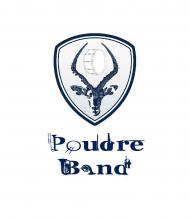 About Me
Educational Background:
1995 - Bachelors Degree from Colorado State University in Music Education & Trumpet Performance,
2001 - Masters in Trumpet from University of Northern Colorado
2011 - Masters in Conducting from Colorado State University
Biographical Sketch:
Mr. Petersen has been Director of Bands at Poudre H.S. since 1996. In addition to his duties at Poudre, Mr. P is 2nd trumpet in the Fort Collins Symphony and Opera Fort Collins. He also performs in numerous other regional orchestras and jazz ensembles including Greeley Philharmonic, Cheyenne Symphony and Boulder Chorale as well as appearances with Mark Sloniker, Paul Falk and others. Mr. P lives in Johnstown with his wife, Emily, and his three daughters; Ella, Nora and Lily. He enjoys snowboarding, hockey, golf, hiking and snowshoing.
Poudre groups under Mr. P's direction have been invited to play at Carnegie Hall 3 times (2006, 2016 & 2020) , the CMEA Convention 3 times (2014, 2019, 2020), New York City Jazz Festival (2015), Crescent City Jazz Festival (2018). We have also been invited to perform with the Wind Ensemble at Colorado State University 2 times, and with the CSU and UNC Jazz Ensembles a total of 4 times.