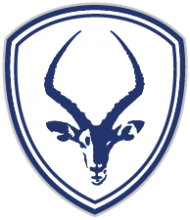 Poudre School District will reset school passwords on Monday, August 1, 2022. This will mean that on August 1, students will be locked out of their school accounts/laptops as the password will be reset to the default password set by the district. Be sure to complete the steps below to ensure that this does not impact your student.
To get your student's default password:
The first 4 numbers of your student personal ID number (PIN) found on ParentVue/StudentVue; please note that this is not student ID number
The first letter of your student's first name UPPPER CASE
The first letter of your student's last name lower case ++
EXAMPLE: student: Kassandra Williams | pin: 123456789
New default password is 1234Kw++
Steps to find your student pin number:
Log onto ParentVue/StudentVue

Select your student

Select Student Info

Click on Additional Information (lower right corner)

Personal ID Number PIN
Please be sure to get this information before August 1 to ensure that your student is not locked out of their school account/laptop.
For technical support contact our PHS Technology Team Stacey Smith ssmith@psdschools.org and Ariel Rodriguez arielr@psdschools.org