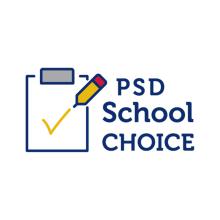 Attention 8th Grade Families
Poudre School District offers a variety of learning options for every child. All parents and caregivers are invited to learn more about our School Choice program, which gives families the opportunity to apply for a school that best meets their child's educational needs. Applications are approved based on space availability and eligibility requirements. The deadline to submit an application for our first-round application period is 11:59 p.m., Dec. 15. 

Education Elevated at Poudre High School
Students at Poudre High School are charting upward pathways in life. Our school, and its philosophy of Ubuntu, support students who come here to grow as leaders and thinkers on their way to higher callings! They rise to careers as doctors, nurses, entrepreneurs, artists, teachers, veterinarians, manufacturers, engineers and other top achievers who build futures on the foundation Poudre High School provides. This is a place of uncommon spirit and purpose dedicated to not only student's personal success, but also to students' collective contributions to our community. That's Ubuntu--I am who I am because of who we are. We are Poudre. 
Education Elevated Video Series