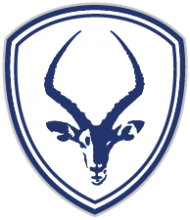 Ceremonia de graduación información en español                 معلومات حفل التخرج باللغة العربية
Graduation Rehearsal 
Friday, May 19 - 7:30-9:30am - CSU Moby Gym
Graduation Day
Graduates, please arrive at 8:00 a.m. in your cap, gown, and tassel prepared to march.
Line up in the lower halls. At 8:30 a.m. a staff member in your marching group will take roll and check for appropriate attire.  Attendance will again be taken at 8:50 a.m. Graduates not accounted for after this time may have their diplomas pulled from the marching list. Students arriving after roll is taken may NOT be allowed to participate in the commencement ceremony!  It is SO important to arrive on time.
Other Important Information:
Number of guests: 
There's no limit to the number of guests per graduate who may attend. 
When to arrive (guests):  
Doors open one hour before each ceremony; please do not arrive earlier.  
Parking:  
Attendants will direct families to free parking in lots to the west and north of Moby.  
Carpooling is suggested to reduce the number of vehicles. 
Moby Arena entrance:  
Graduates enter through the southeastern, lower doors.  
Guests enter through the northern or southern, upper doors. 
Magnometers:  
CSU requires that all guests and employees pass through a metal detector.  
Alternative accommodations for screening will be provided for those who need it. 
Guests who refuse screening will be denied entry. 
All personal items, including cameras, must go through the metal detectors. 
Clear-bag policy, water bottles and food:  
ADA accessibility:  
CSU does not have wheelchairs; please bring one if needed.  
People may be dropped off near the west entrance of Moby before proceeding to parking.  
One individual may sit with a guest in ADA-accessible seating, which is available on a first-come, first-served basis. 
Interpretation services: 
PSD interpreters will be available for Spanish-speaking families. Attendants will direct families where they may sit for these services. 
Guests who need hearing-impaired interpretation services may sit in Section N on the south side of Moby. 
Additional Questions?  
Please contact Nick Holley, PHS Dean of Students
nholley@psdschools.org